Massage Therapy for Military Personnel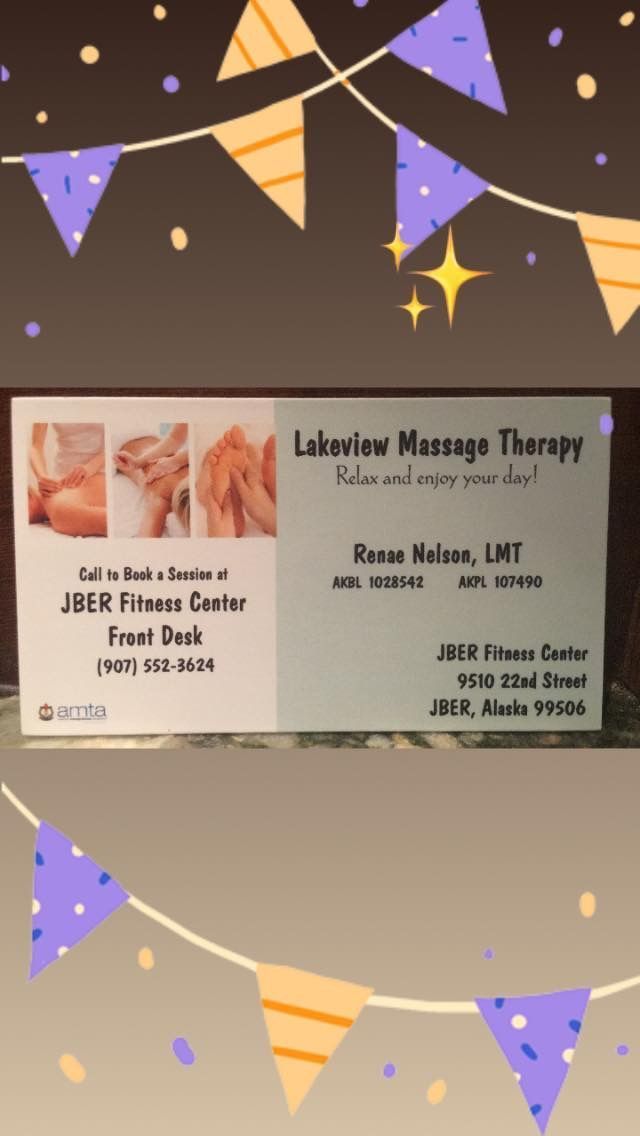 Although we are no longer providing massage services at JBER Fitness Center in 2022, we would like to extend a 10% military discount to active military personnel.
Thank you for your service and dedication to protecting our way of life with your career choice.
We hope that you will find the lakefront chalet to be a peaceful retreat to balance your mind & spirit, as you enjoy a break from the routine of your work life on JBER.